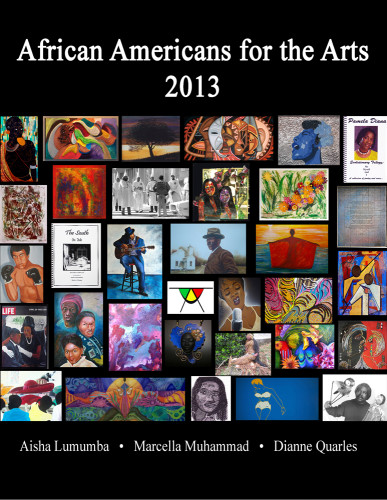 African Americans For The Arts 2013
The artists of African Americans for the Arts (AAFTA) are a diverse group of artists in varied stages of artistic expression. Our members include visual artists, jewelry artists, fiber artists, poets, spoken word artists, writers, actors and musicians with a common bond of creative expression. Beautiful gift!
This book is authored by Aisha Lumumba, Marcella Muhammad, and Dianne Quarles. It is a great way to collect, celebrate and support these creative artists.
In stock
Product Description
African Americans For The Arts 2013
is also available on Amazon.